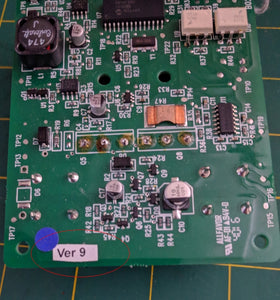 Upgrade firmware of a SC-2030 to the current level - version 11.  Any units shipped by us or by our distributors since October 2018 will have version 11.
Firmware version 9 or 11 is required to use a SC-2030 with our WF-2030 WiFi Module.  To check the firmware level of a solar controller, look for a label on the backside (component side) of the controller's circuit board.
Select this item & pay for at the check out.  We'll then respond with a RMA# & return instructions.